Growing Leaders from Within – Nurturing Future Leaders for Organizational Excellence, by Jamarrion Tabor
Producer: Fran Simon, M.Ed and Early Childhood Investigations Webinars

Presenter: Jamarrion Tabor

Credit: 2 training hours / 0.2 CEUs

Audience: Early Childhood Educators
How to get your certificate + CEUs
If you haven't already, create an account with Bertelsen Education.

Pay $15.

Take the quiz.

After you pass this quiz, you'll be able to download your certificate + CEUs immediately.

What if I don't have a debit or credit card?
At this time we are only able to accept payment using a debit or credit card.
What happens if I lose my certificate?
Your certificates are always available on your bertelseneducation.com profile. See below for more information on locating certificates.
Learning Outcomes
Understand the benefits of nurturing your existing staff into future leaders,
Learn strategies for identifying potential organizational leaders based on specific character traits and skills.
Gain insights into creating a comprehensive leadership development curriculum that will develop employees for leadership roles.
Plan for internal promotions that enhance employee retention and contribute to a strong company culture.
Earn CEUs for training with Early Childhood Investigations Webinars
1. Create a Bertelsen Education account

2. Pay for the IACET CEUs

3. Take a short quiz

4. Download your certificate + CEUs

5. Access your certificate on your Bertelsen Education profile anytime
Partnering to Offer You More
Bertelsen Education has partnered with ECIW to offer you CEUs for your training! Attend the webinar from ECIW then take a CEU quiz through Bertelsen Education to earn IACET CEUs.
Frequently asked questions
When do I get my certificate + CEUs?
You will receive your certificate + CEUs immediately after finishing the quiz. You can download your certificate to your device. You can also view past certificates in the Achievements section of your profile page.
See Accessing a Certificate After Completing a Course below.
Accessing a Certificate After Completing a Quiz
Once you've received a certificate, it is saved to your Bertelsen Education profile, and you can go back to view or download it at any time.
Login using the username and password you created at checkout.

Choose View my profile and courses to go to your profile page.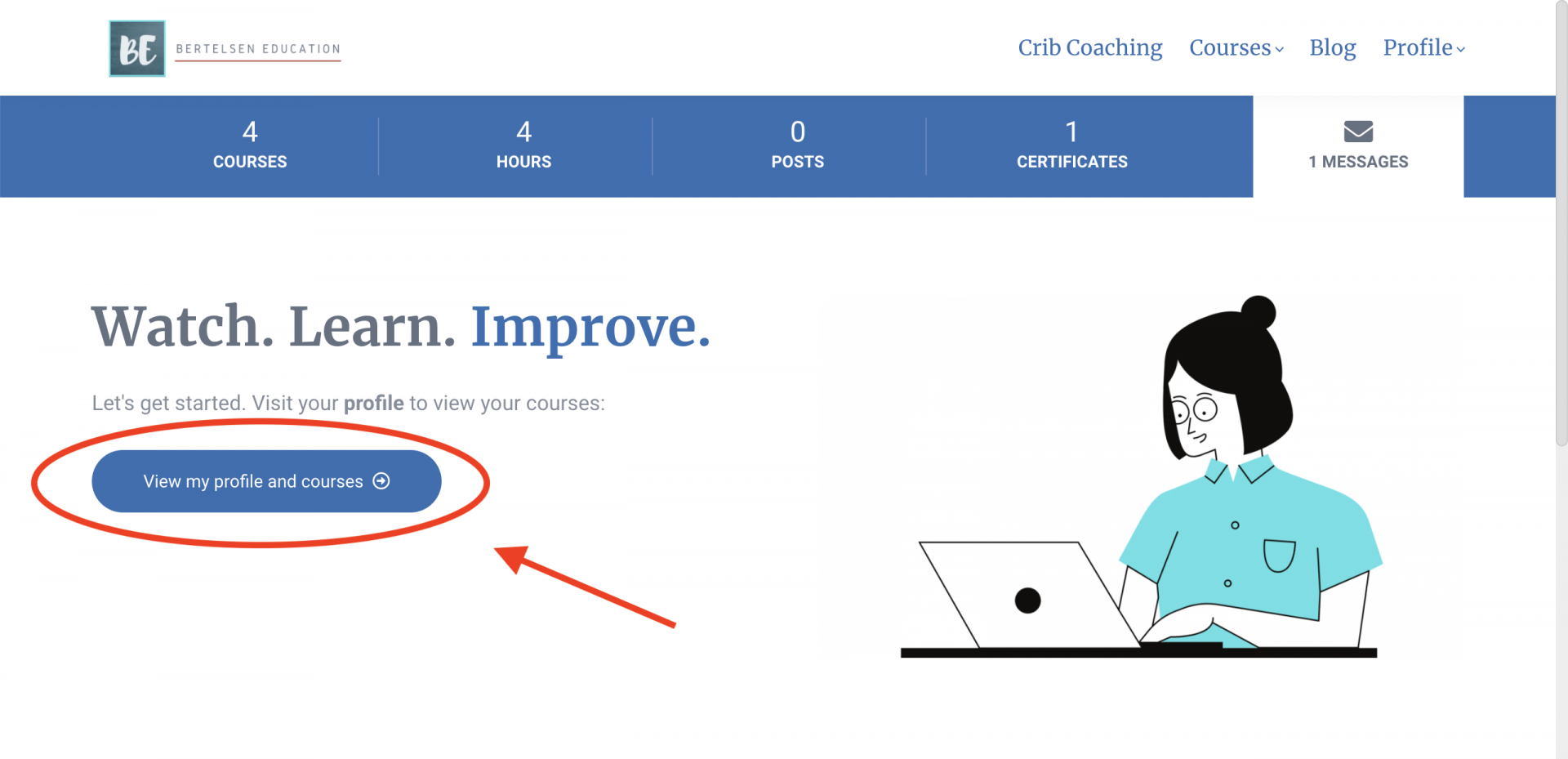 Scroll to Achievements section, find the blue trophy PDF icon with the course title.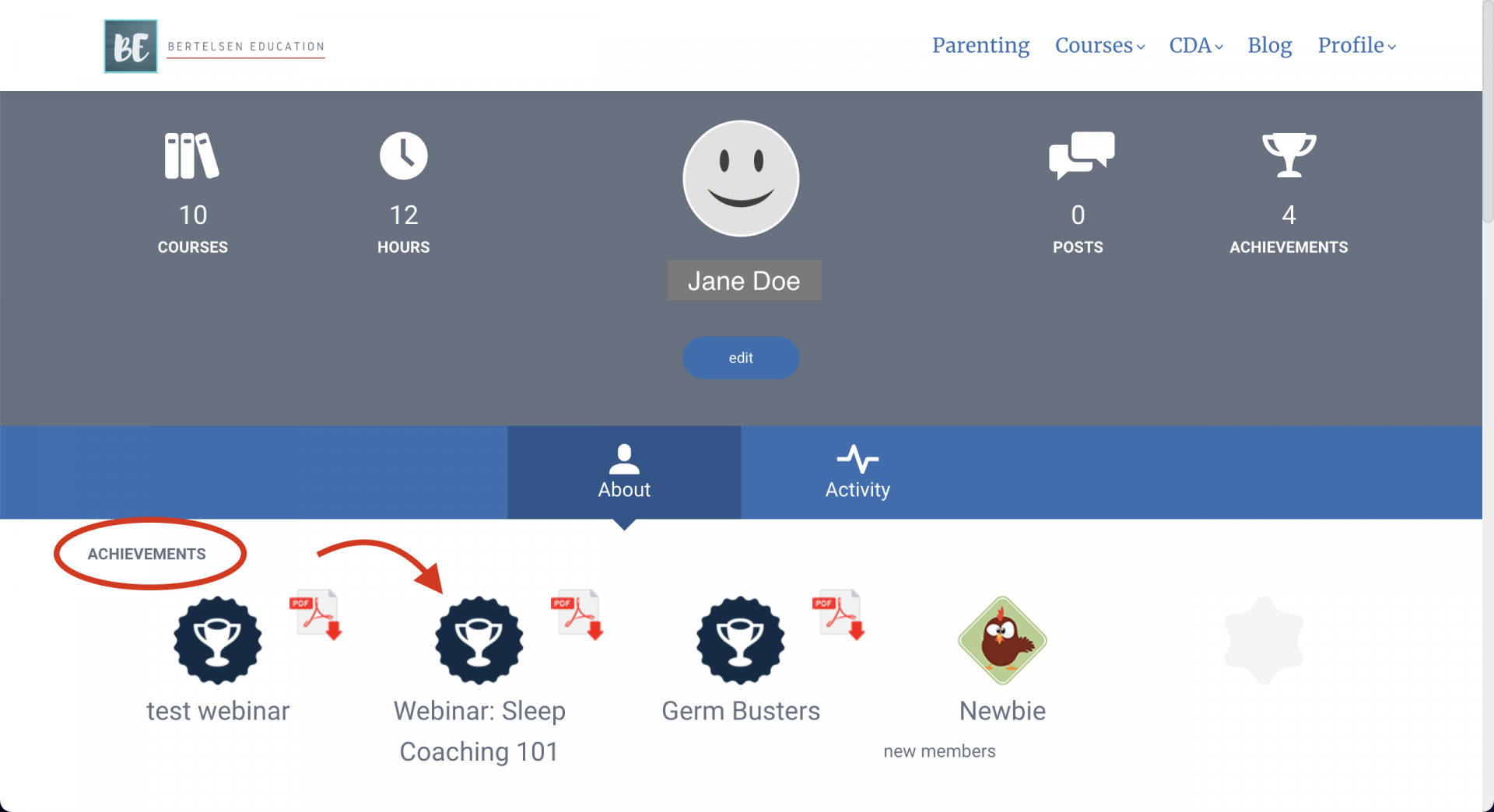 Click to download the certificate to your device.
Can I take the quiz on my phone or tablet?
Yes! Our quizzes are mobile friendly.
What if I still have questions?
If you have any questions or problems, submit a support request using the button below and we'll respond within 3 business days.