Embrace the Extraordinary
World of
Early Childhood Education
At Bertelsen Education, we believe that the best ideas come from thinking beyond the norm and that every voice in the education community deserves to be heard. From passionate educators to influential advocates and experts, we're bringing together a diverse range of voices to share their insights and wisdom. Let's get started!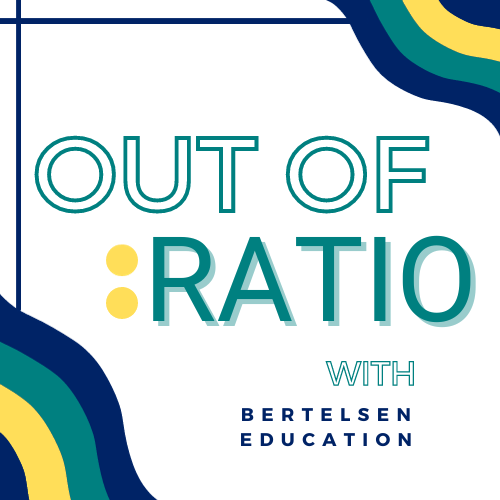 Earn free CEUs + certificates
Listen. Learn.
Get a Certificate.
You can get free CEUs and a certificate for listening to Out of Ratio. Just listen to a CEU episode of Out of Ratio, complete a quiz on Bertelseneducation.com, and download a certificate with CEUs—for free! We are on a mission to help make PD easier than ever before.
Meet Your Hosts
Justin, Jill, and Samm
Justin is a thought leader in every sense of the phrase and is eager to help breathe life into new ideas in ECE that will help innovate and improve the space for all.
Samm brings years of formal education and in-center experience to Out of Ratio and is eager to help foster a community of understanding and joy amongst her fellow ECE professionals.
Jill is a subject matter expert in all things marriage and family and child development and is excited to bring conversations with experts in the field to the front of the ECE world.
Content that Connects You
There is no better group of people than teachers— and we are better together! Laugh and learn with us as we explore the unique perspectives of ECE educators.