thanks for signing up!
How to log in to a webinar
See the video for a walkthrough showing you how to log in to a webinar. Or, if you prefer to read, scroll past the video for a written tutorial.
First, log in to bertelseneducation.com by clicking Sign In on the upper right corner of the page.
If you're already signed in, click Profile in the top right then My Courses, then go to step 3.

Second, click View my profile and courses once you're logged in.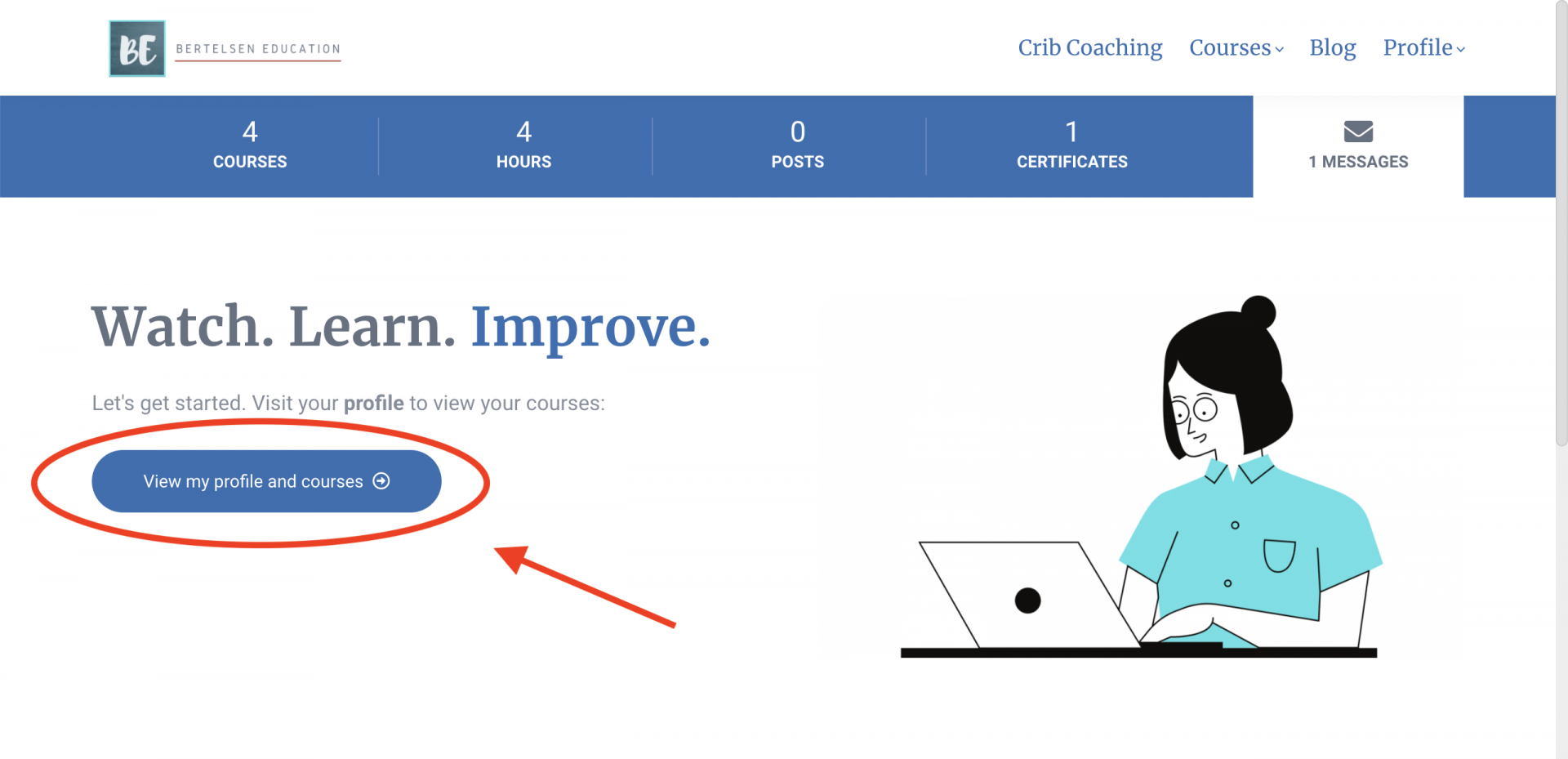 Third, scroll down to find the Courses section, then click on the webinar you want to join.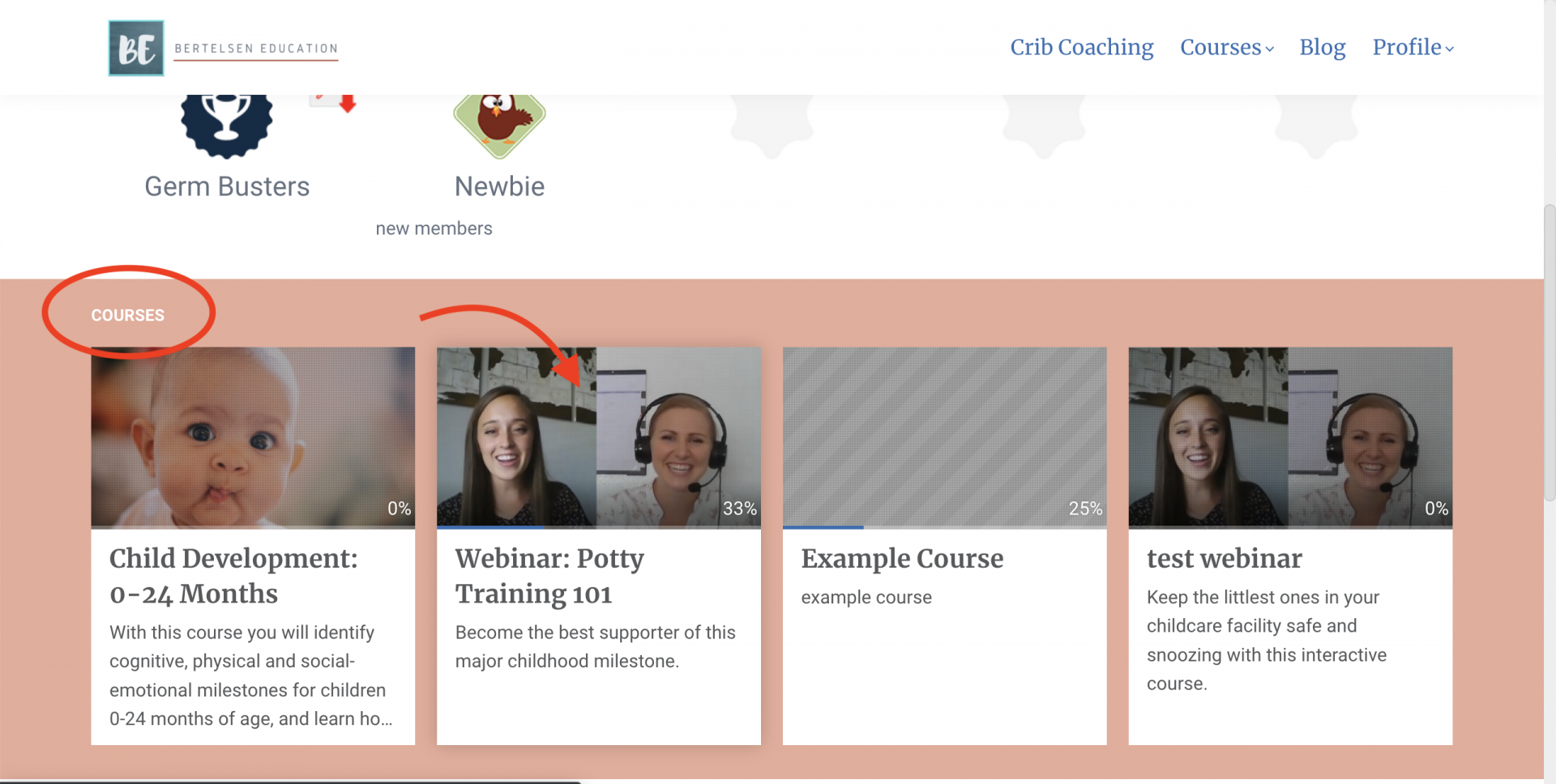 Fourth, click continue to open the webinar.

That's it!
If you're logged in early, you'll see a message saying the webinar hasn't started yet.

Otherwise, you'll see the webinar on this screen.

Frequently asked questions
When do I get my certificate after a webinar?
You'll be able to download your certificate immediately after the webinar.
Where is the link to join the webinar?
There is no link to join our webinars, they're hosted right on our website. If you can't log in to the webinar through our website, send us an email and we'll get you logged in. (
[email protected]
)
I'm having technical trouble (with sound, picture, etc.). What can I do?
If you're logged in to the webinar, drop us a note in the chat and we'll get working to fix the issue as fast as possible. You can also send an email to us and we'll get your problems sorted out right away. (
[email protected]
)
What happens if the webinar is canceled?
Webinars may be canceled if there are less than 4 participants signed up. If this happens, you'll be given access to the self-paced course on the same subject as the webinar for free.

The self-paced courses contain the same material delivered at the webinar, the only difference being that you may complete the self-paced course at your own pace.
Do I get a refund if the webinar is canceled?
We still want you to be able to get credit hours for the course if the webinar gets canceled, so we will give you access to the self-paced course on the same topic for free instead of a refund.